The Department of Justice and Correctional Services is proud to welcome the following speakers at its conference.
Key Note Speakers
Senator Kim Pate
Member, Standing Committee on Aboriginal Peoples
Member, Standing Committee on Human Rights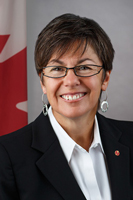 Kim Pate was appointed to the Senate of Canada on November 10, 2016. First and foremost, the mother of Michael and Madison, she is also a nationally renowned advocate who has spent the last 35 years working in and around the legal and penal systems of Canada, with and on behalf of some of the most marginalized, victimized, criminalized and institutionalized — particularly imprisoned youth, men and women.
Senator Pate graduated from Dalhousie Law School in 1984 with honours in the Clinical Law Programme and has completed post graduate work in the area of forensic mental health. She was the Executive Director of the Canadian Association of Elizabeth Fry Societies (CAEFS) from January 1992 until her appointment to the Senate in November 2016. CAEFS is a federation of local societies who provide services and work in coalition with Aboriginal women, women with mental health issues and other disabling conditions, young women, visible minority and immigrant women, poor women and those isolated and otherwise deprived of potential sources of support. Prior to her work with CAEFS, she worked with youth and men in a number of capacities with the local John Howard Society in Calgary, as well as the national office. She has developed and taught Prison Law, Human Rights and Social Justice and Defending Battered Women on Trial courses at the Faculties of Law at the University of Ottawa, Dalhousie University and the University of Saskatchewan. She also occupied the Sallows Chair in Human Rights at the University of Saskatchewan College of Law in 2014 and 2015.
Kim Pate is widely credited as the driving force behind the Inquiry into Certain Events at the Prison for Women in Kingston, headed by Justice Louise Arbour. During the Inquiry, she supported women as they aired their experiences and was a critical resource and witness in the Inquiry itself. She also persuaded the Attorney General and Minister of Justice to initiate the Self-Defence Review and appoint the Honourable Madam Justice Lynn Ratushny to review the convictions and sentences of women jailed for using lethal force to defend themselves and/or their children against abusive men. She then worked tirelessly in pursuit of the implementation of the many positive recommendations from both. Senator Pate has been instrumental in building coalitions across the country with other equality-seeking women's, anti-racism, anti-poverty and human rights groups and organizations; and, in this capacity, has worked with feminist legal scholars, lawyers, other professionals and front-line advocates and activists — from Indigenous communities to transition house and rape crisis centre workers.
Kim Pate is a member of the Order of Canada, a recipient of the Governor General's Award in Commemoration of the Persons Case, the Canadian Bar Associations's Bertha Wilson Touchstone Award, and five honourary doctorates (Law Society of Upper Canada, University of Ottawa, Carleton University, St. Thomas University and Wilfred Laurier University) and numerous other awards. Her extensive list of publications, national and international speaking engagements and her strategic intervention and advocacy for substantive equality testify to her commitment to broader social, economic and cultural change. She continues to make significant contributions to public education around the issues of women's inequality and discriminatory treatment within social, economic and criminal justice spheres.
Senator Pate strongly believes that the contributions of women who have experienced marginalization, discrimination and oppression should be recognized and respected and she seeks to credit and empower women. She maintains contact with women in prison through her numerous visits to Canada's federal prisons and strongly encourages other advocates, scholars, service providers, judges and parliamentarians to ground their efforts in a similar way.
Honourable Tracy-Anne McPhee Attorney General
Minister of Justice
Minister of Education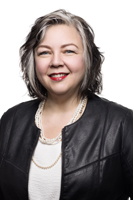 Tracy-Anne McPhee has pursued a unique legal career living and working in Whitehorse, Yukon for over 25 years. Tracy became Minister of Justice, Attorney General and Minister of Education for the Yukon Territory in December 2016.
Tracy's litigation practice focused on criminal and regulatory prosecutions, administrative law, labour law and child protection cases. Always making room for education, she developed and delivered training to Yukon Justices of the Peace and numerous seminars on administrative law and privacy. She was a partner with On Board Training and Consulting and provided customized training and services to boards, committees, and tribunals.
Detours from her own practice include being appointed Yukon's Ombudsman and Information and Privacy Commissioner (2007-2012) and development of the Yukon Domestic Violence Treatment Option Court (2001-2004).
Her volunteer work includes senior positions with the Canadian Federation of Law Societies, Law Society of Yukon, Maddison Chair in Northern Justice, the Canadian Bar Association and Yukon Law Foundation both locally and nationally. She served as a board member of the Whitehorse Food Bank and as vice chair of McBride Museum of Yukon History and as Co-Chair of the F.H. Collins School Council.
Tracy served as Treasurer of the Law Society of Yukon from 1997-2002. In 2002 she became the first female President of the Yukon Law Society, a position she held for four terms. In 2006, moving to the national stage, Tracy became the President of the Canadian Federation of Law Societies – the umbrella organization of Canada's 14 Law Societies responsible for regulating more than 90,000 Canadian lawyers and notaries, in the public interest. As the first northerner to serve in that position, she was instrumental in the achievement of the Northern Mobility Agreement.
Formal education includes a Bachelor of Arts from Dalhousie University (1983), a Bachelor of Education from St. Mary's University (1984) and an L.L.B. from Dalhousie University Law School (1990). She was admitted to the Law Society of Upper Canada and the Law Society of Yukon in 1992.
Tracy is an inaugural inductee to the Bertha Wilson Honour Society at Dalhousie University that recognizes extraordinary alumni and their contributions to law and society. She is a recipient of the Canadian Bar Association Award for outstanding service to the association.
Federal Court Judge Sébastien Grammond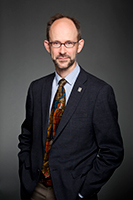 Sébastien Grammond was appointed to the Federal Court on November 9, 2017. Prior to his appointment, he had been professor and dean of the Civil Law Section of the University of Ottawa. His research dealt with the legal recognition of Indigenous identity, Indigenous legal systems and contractual justice. He is the author or co-author of six books and numerous articles about Aboriginal law, constitutional law and contracts, including Identity Captured by Law: Membership in Canada's Indigenous Peoples and Linguistic Minorities (2009), Terms of Coexistence: Indigenous Peoples and Canadian Law) (2013 and Quebec Contract Law (2nd ed., 2016).
After studies in engineering, he obtained an LL.B. and an LL.M. from the Université de Montréal, as well as a doctorate in law from the University of Oxford. He clerked for Chief Justice Antonio Lamer of the Supreme Court of Canada. He then practiced law with Byers Casgrain (now Dentons Canada) in Montreal and continued to practice in parallel to his academic career. He was a member of the Quebec and Ontario bars. He argued several major constitutional law and civil law cases before the Supreme Court of Canada and many other cases before trial and appellate courts.
His pro bono advocacy led to a historic judgment of the Canadian Human Rights Tribunal, with respect to the discriminatory underfunding of child welfare services in First Nations communities, as well as legislative reforms regarding child welfare, customary adoption and the rights of victims of sexual assault.
He received the Quebec Bar Merit Award, the Mundell Medal for excellence in legal writing, the Ontario Bar Association President's Award and the Rights and Freedoms Award of the Quebec Human Rights Commission. He is a member of the Royal Society of Canada.
Dr. Abel Bosum
Grand Chief, Cree Nation Government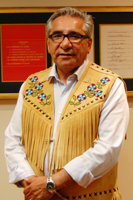 Dr. Abel Bosum is a Cree leader and negotiator who is currently serving as Grand Chief of the Grand Council of the Crees in northern Quebec (Eeyou Istchee).
In the 1980's and 1990's, he was the leader of the Crees of Oujé-Bougoumou, who had been left out of the historic James Bay Northern Quebec Agreement and pushed aside by the forestry and mining operations in their traditional territory. His efforts resulted in his community going from marginalization to a vibrant community renowned for its innovative approach to community development and shaped by the melding of traditional Cree values and modern technology. The new Ouje-Bougoumou village has received both national and international notoriety. The community received an award for its community development achievements--"We the Peoples": 50 Communities" in commemoration of the 50th anniversary of the United Nations, and in addition, the community received a Best Designation citation from Habitat II, a UN conference on urban dwelling. In 2000, the community was asked to participate in Expo2000 held in Hannover, Germany. Dr. Abel Bosum's list of achievements include his time as the head negotiator of the Grand Council of the Crees and President of the Aanischaaukamikw Foundation and the Aanischaaukamikw Cree Cultural Institute. Elected Grand Chief in 2017, Dr. Bosum was awarded the Order of Canada earlier this year.
As Grand Chief, his priorities are the promotion of Cree culture, and the preservation of the Cree language and traditions. He has also placed a major priority on capacity-building among the Cree youth.
Dr. Wilton Littlechild
Grand Chief and Truth and Reconciliation Commissioner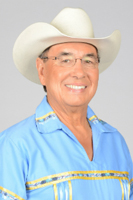 Dr. Wilton Littlechild is known as a pioneer for the global Indigenous rights movement and a dedicated advocate of the implementation of treaties between Indigenous Peoples and the Crown. He is a founding member of the Indigenous Initiative for Peace, and served on the Truth and Reconciliation Commission of Canada. He was appointed Honorary Chief in his home community of the Maskwacis Crees, the highest honour an Indigenous person can receive in his culture.
A recipient of both the Alberta Order of Excellence and the Order of Canada, Dr. Littlechild is also an avid sportsman and athlete with dozens of provincial, regional, national and international championships to his name, he was a founder of the North American Indigenous Games, and was selected as a torch bearer and ambassador for the 2010 Olympics.
Manley Alan Begay, Jr., Ed.D.
Professor (tenured) Department of Applied Indigenous Studies and Department of Politics and International Affairs, College of Social and Behavioral Sciences, and W. A. Franke College of Business Northern Arizona University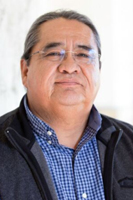 Manley A. Begay, Jr. is a tenured Professor in the Department of Applied Indigenous Studies (AIS) and Department of Politics and International Affairs at the College of Social and Behavioral Sciences at Northern Arizona University, Flagstaff (NAU). Professor Begay is also an affiliate faculty member of the W. A. Franke College of Business at NAU and is also director of the Tribal Leadership Initiative in the Office of Native American Initiative at NAU. Professor Begay joined the NAU faculty in fall of 2014. At NAU, he has primary responsibility for teaching about Indigenous Nation-Building and Navajo History and Philosophy, and directing the Tribal Leadership Initiative.
Professor Begay is recognized nationally and internationally as one of the primary planners and designers of the now-accepted theory of how Indigenous nations and communities build nations that work – Indigenous Nation-Building. In the course of his academic and consulting career, Professor Begay has extensively researched, published, and lectured widely on the development of Indigenous communities and their resources.
Professor Begay is considered to be the first Navajo to graduate from Harvard University with a doctorate.
National and International Experts
Dr. Beverly Jacobs
University of Windsor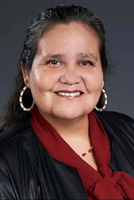 Dr. Beverly Jacobs is an Assistant Professor at the Faculty of Law, University of Windsor and she practices law part-time at her home community of Six Nations of the Grand River Territory. She recently completed an interdisciplinary PhD at the University of Calgary that includes Law (Aboriginal and Treaty Rights and Indigenous Legal Traditions), Indigenous Wholistic Health and Indigenous Research Methodologies. Beverly has obtained a Bachelor of Law Degree from the University of Windsor in 1994 and a Masters of Law Degree from the University of Saskatchewan in 2000. Beverly is also a consultant/researcher/writer/public speaker and she is a former President of the Native Women's Association of Canada (elected 2004 to 2009).
Beverly's passion is about peacefulness and safety of Indigenous peoples. For the past 25 or so years, much of her work has focussed on anti-violence work, restoring Indigenous traditions, values, beliefs and laws and decolonizing Eurocentric law. She continues to advocate for families of missing and murdered Indigenous women and girls and to educate the public about the history and impacts of colonization, which has resulted in the traumas that are occurring to Indigenous peoples, specifically Indigenous women and girls today.
Beverly is a Member of the Order of Canada, which was just announced on June 29, 2018. She received a Franco-German Prize for Human Rights and the Rule of Law from the Governments of France and Germany for her human rights fight for the issues relating to missing and murdered Indigenous women and girls in Canada.
She is mother of Ashley and grandmother of Nicholas (17), Tessa (15), Bryson (10) and Kenna (8). She is partner to Patrick Sandy, Mohawk Nation, Turtle Clan.
Dr. Debra Pepler
York University
Dr. Debra Pepler is a distinguished research professor of psychology at York University and co-founder of the Promoting Relationships and Eliminating Violence Network (PREVNet: www.prevnet.ca). Her work is widely credited with changing the way we think about bullying, aggression and other forms of violence, especially among marginalized and alienated young people.
Her research has been embedded in clinical settings at Breaking the Cycle, the Child Development Institute, and Pine River Institute. Dr. Pepler's research focuses on children and youth in school and peer contexts, as well as on children in families at risk. Together with Shelley Cardinal of the Canadian Red Cross, she is working with Indigenous communities to learn how communities move from the cycle of violence to the circle of healing.
Debra received the Donald O. Hebb Award for Distinguished Contributions to Psychology as a Science from the Canadian Psychological Association.
Dr. Pepler's clinical work is in the areas of family break-up and children with emotional and behavioural problems.
She has served on several advisory committees related to parenting, antisocial behaviour, and safe school policies, within Canada and internationally.
Dr. Harry Stefanakis
Psychologist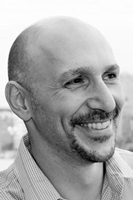 Dr. Harry Stefanakis is a clinical and consulting psychologist in private practice in Vancouver, BC. He has over 20 years of experience facilitating individual and social change with an emphasis on intelligent compassion processes.
As an internationally recognized educator and consultant, he has been a visiting expert for the United Nations: Asia and Far East Institute and has provided training and consultation for organization in Canada, the USA, Europe and Asia. He has participated in numerous initiatives on ending violence including the Be More Than A Bystander campaign.
He has produced three audio CDs, is featured in a hypnosis training DVD and several videos on ending violence. He is the author of CORE Living: 8 Choices for living well, Your Psychological CORE, and Through Silence & Ash.
Dr. Ivan Zinger
Correctional Investigator of Canada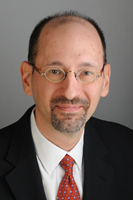 Dr. Ivan Zinger received his degree in Common Law from the University of Ottawa in 1992, and completed his articles of clerkship at the Federal Court of Canada. In 1999, he obtained his Ph.D. at Carleton University (Ottawa) in Psychology of Criminal Conduct. He is an Adjunct Professor with the Law Department at Carleton University.
Dr. Zinger joined the Public Service of Canada in 1996. He held a variety of senior managerial, policy and research positions in public safety-related federal departments and agencies. In 2004, he joined his current employer, the Office of the Correctional Investigator (Federal Prison Ombudsman), and in 2009 he became the Executive Director and General Counsel. As of January 1, 2017, Dr. Zinger was appointed as Correctional Investigator of Canada pursuant to section 161 of the Corrections and Conditional Release Act, and was reappointed for a 5-year term on January 2018.
Over the years, Dr. Zinger has developed expertise in domestic and international human rights law in prison settings. His academic publications are significant and include articles on a variety of subjects, including prison oversight, ethics, dangerous offenders, correctional treatment, the diagnosis of psychopathy, conditional release, penal segregation and the impact of tough on crime measures on corrections.
Dr. Zinger is the recipient of the 2014 APEX Partnership Award for "making communities safer by building strong and effective partnerships across the country and abroad, contributing to the development of more effective correctional practices in Canada." This prestigious award is one of six presented annually by the Association of Professional Executives in the Public Service of Canada (APEX).
Dr. Mark Harris
University of British Columbia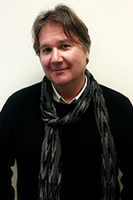 Dr Mark Harris is an Associate Professor in the Institute of Gender, Race, Sexuality and Social Justice at the University of British Columbia. His research focuses on Indigenous rights in relation to cultural heritage, land claims, the stolen generations, intellectual property and criminal justice issues.
He has worked as a lawyer giving advice on native title claims for the Wurundjeri, Gunai Kurnai, Manatunga and Gubbi Gubbi Indigenous communities in Australia and continues to provide advice to Indigenous groups on a range of issues. He has participated in the United Nations Permanent Forum on Indigenous Issues.
His recent research projects have included reviews of the operation of Koori (Aboriginal) courts in Victoria (a program that is not dissimilar to Toronto's First Nations Gladue Courts), and the experience of Koori youth in the justice system.
He also works in the field of postcolonial legal theory, which informed his manuscript titled Human Rights, the Rule of Law and Exploitation in the Postcolony: Blood Minerals that will be published by Routledge later this year.
He is also currently an editor of the Routledge series, Law and the Postcolonial: Ethics, Politics and Economy.
David Thomas
Chairman of the Canadian Human Rights Tribunal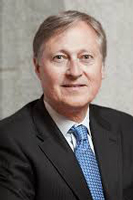 David Thomas attended the University of British Columbia and the American College of Switzerland, graduating with a Bachelor of Arts degree, cum laude, in International Political Studies. He graduated from Osgoode Hall Law School in Toronto and was called to the Bar of British Columbia in 1989. Mr. Thomas began his career at a large law firm in Vancouver. In 1994, he formed his own law firm to focus his practice on immigration and administrative law.
In private practice, Mr. Thomas was a regular guest speaker for the Canadian Bar Association, the BC Society for Continuing Legal Education and other professional organizations. His work has required extensive international travel and as such, Mr. Thomas is well experienced with numerous cultures, traditions and customs. Mr. Thomas also has a keen interest in international human rights, and has taken the opportunity to visit and research troubled regions around the world.
Mr. Thomas has served several non-profit organizations, including as President of the Canada-Korea Business Association, Chair of the West Vancouver Parks & Recreation Commission and Province President of Phi Delta Phi International Legal Honours Society.
Mr. Thomas became a part-time Member of the Canadian Human Rights Tribunal in 2013. He was appointed Chairperson of the Tribunal for a term of 7 years commencing on September 2, 2014.
Denis Blanchette
Legal advisor and member of the Cree-Québec Judiciary Advisory Committee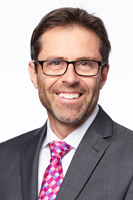 Denis Blanchette is a partner in Gowling WLG's Montréal office, practicing in public law, with a focus on Indigenous law, governance and the administration of justice.
Denis works primarily with the Crees of Eeyou Istchee, on the implementation of various aspects of the James Bay and Northern Quebec Agreement. He is also involved on the implementation of the New Relationship Agreement and the Agreement on Cree Nation Governance between the Crees and Canada, as well as the Eeyou Marine Region Land Claims Agreement. He also works on various initiatives concerning federal and provincial legislative reforms, government relations and policy.
Denis is a member of the Cree-Québec Judicial Advisory Committee. He was appointed to the Committee by the Cree Nation Government in 2009. This Committee was established pursuant to the James Bay and Northern Québec Agreement to advise the Government of Quebec and the Cree Nation Government with respect to the administration of justice for the Crees of Eeyou Istchee. Denis works closely with the Cree Nation Government Department of Justice and Correctional Services on the implementation of Section 18 of the James Bay and Northern Québec Agreement and on various initiatives related to the administration of justice for the Crees.
Before joining Gowling WLG, Denis was a law clerk to Justice Peter Cory at the Supreme Court of Canada. He was also involved with international organizations in Africa and Latin America where he lived for many years. He participated in the implementation and management of various projects involving institutional reforms, the justice system and human rights. Through these projects, Denis worked in close collaboration with Penal Reform International, the Inter-American Institute for Human Rights (IIDH) and the United Nations Latin-American Institute for the Prevention of Crime (ILANUD). He also took part in several humanitarian relief missions in Liberia, Rwanda, Democratic Republic of Congo and Djibouti with Médecins Sans Frontières.
Doug Beirness
CCSA Expert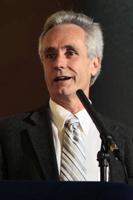 Doug Beirness received his Ph.D. in Psychology specializing in alcohol studies and an M.A.Sc. in Addiction Studies from the University of Waterloo. He currently serves as Senior Research Associate with the Canadian Centre on Substance Abuse and operates a private research consulting company. During his career, Dr. Beirness has participated in a variety of experimental and epidemiological studies and has published numerous articles in the areas of drug and alcohol-impaired driving, the Drug Evaluation and Classification Program, alcohol ignition interlock programs, young drivers, the development of high-risk lifestyles, and the perception of intoxication and impairment.
He is currently the Chair of the Transportation Research Board Standing Committee on Alcohol, Drugs and Transportation Safety and is Vice Chair of the Canadian Society of Forensic Science Drugs and Driving Committee. He was recently recognized by the International Association of Chiefs of Police Drug Recognition Expert Section as a DRE Ambassador.
Finn-Arne Schanche Selfors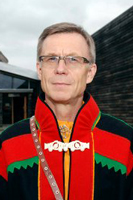 Finn-Arne Schanche Selfors is a North Saami, from the Deatnu community in the Finnmark region, Norway.
He speaks North Saami as well as Norwegian. He is 63 years, married and a father of two. Local self-sufficiency (fishing, berry picking etc.) is an important value.
He has a Master of Laws from the University of Oslo 1984, a Bachelor of Municipality Administration, and is a Sami language graduate from the Sami College, Guovdageaidnu.
He has since 2003 been Chief Judge at Inner Finnmark District Court, a full professional, bilingual first instance Norwegian state court.
From 2015 to present he has been the Chairman of the Norwegian Court Administration's Sami Forum. From 2014-2016 he was Deputy Chairman of the "Language of the Heart"- Commission, an Official Norwegian Report, reviewing Saami language rights, rules and measures.
From 2009-2012 he was Chairman of the Center of Sami Studies in The Arctic University of Tromsø, where he also has been a part-time lecturer in Saami and Indigenous rights.
From 2011 to present he has been a member of Norwegian Judge Association's Committee of Human Rights, being engaged in a Norwegian state sponsored project to strengthen the Rule of Law and Indigenous rights in Guatemala.
Ghislain Otis
Canada Research Chair on Legal Diversity and Indigenous Peoples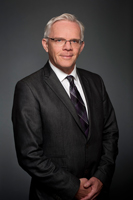 Canada Research Chair in Legal Diversity and Aboriginal Peoples
Ghislain Otis is a member of the Quebec bar and a fellow of the Royal Society of Canada. He holds a PhD in law from the University of Cambridge which awarded him the Yorke Legal Essay Prize for his comparative study of constitutional remedies.
Professor Otis is currently at the Civil Law Section of the University of Ottawa where he holds the tier 1 Canada Research Chair on Legal Diversity of Indigenous Peoples. He leads and coordinates major international research initiatives with indigenous peoples and traditional communities on legal pluralism.
He has directed and co-authored several books on indigenous peoples, human rights and legal pluralism. The most recent ones include Contributions to the Study of Indigenous Legal Systems (2018 in French) Aboriginal Governance and Federalism, (2013); Judges and the Dialogue of Legal Cultures (2013, In French); Methodology of Legal Pluralism (2013, French) and Customary Adoption : the Challenge of Legal Pluralism (2012, in French).
Professor Otis is the director of a major international research partnership funded by the Social Sciences and Humanities Research Council of Canada and the AUF (Agence universitaire de la Francophonie). The project brings together academic and indigenous researchers as well as indigenous organisations from seven countries working on a comparative study of the management of legal pluralism in postcolonial states ((see www.legitimus.ca)
Henri Tremblay
Mediator, public speaker and conflict resolution practitioner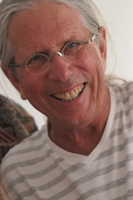 Henri Tremblay is actively involved in conflict resolution as a practitioner and a mediator for well over 20 years. He has worked in the fields of training, addictions, communications, management and community development, and has held a variety of senior positions within government agencies.
Mr. Tremblay received a B.A. from the University of Ottawa and serves as an Honoured Fellow at the Canadian Institute for Conflict Resolution (august 1997). He is also an accredited mediator with the Arbitration and Mediation Institute of Québec.
Howard Sapers
Independent Advisor on Corrections Reform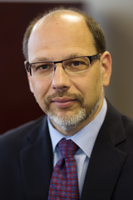 On January 1, 2017 Howard Sapers was appointed Independent Advisor on Corrections Reform for the province of Ontario. I
n May 2017, he released his first report titled, Segregation in Ontario, which provided the Ministry of Community and Correctional Services with advice and recommendations on ways to reduce the use of segregation, improve conditions of confinement for those segregated and enhance accountability and transparency in the segregation process. A second report, Corrections in Ontario: Directions for Reform, was released in October 2017 and called for transformative change in numerous areas of correctional operation. In total, the two reports contained 125 recommendations. Based upon Mr. Sapers' recommendations, a new principle-based correctional law for the province was drafted and has received Royal Assent.
Between 2004 and 2016 Howard Sapers was the Correctional Investigator of Canada.
Previously, Mr. Sapers has been the Executive Director of the John Howard Society of Alberta, an elected member of the Legislative Assembly of Alberta representing Edmonton Glenora, Director of the National Crime Prevention Centre Investment Fund and Vice Chairperson (Prairie Region) of the Parole Board Canada.
Mr. Sapers is a Past President of the Canadian Criminal Justice Association, has served as a member of the Board of Directors of the Forum of Canadian Ombudsman and between 2012 and 2016 was a North American Regional representative to the International Ombudsman Institute. Mr. Sapers represented the community of small federal departments and agencies on the Government of Canada Small Department Audit Committee and was Chairman of the Department of National Defence/Canadian Forces Ombudsman Advisory Committee.
Mr. Sapers work as Correctional Investigator was recognized in the cover story of the Fall 2016 edition of Power & Influence magazine.
Mr. Sapers is an Adjunct Professor at Simon Fraser University's School of Criminology, and has been awarded a Honourary Doctorate of Laws from the University of Ottawa.
Mr. Sapers is currently a member of the Ryerson University Department of Criminology Advisory Council, on the Board of Trustees of the Centre for Addiction and Mental Health and a member of the Legal Aid Ontario Prison Law Advisory Committee.
Irene Neeposh
Moderator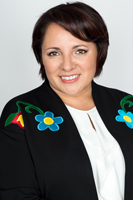 Irene Neeposh is from the community of Waswanipi, Qc and, is the founder and owner of SKY Community Economic Development Services, a business services company that is dedicated to helping First Nations Communities in market research, business marketing, and product/service development. She also carries over ten years combined experience in working with various First Nations government organizations
Irene holds a Bachelor's degree in Political Science, along with a diploma in Business Marketing and a graduate certificate in Marketing and Business Intelligence Research. She has also developed educational programs on personal budgeting, goal setting, life skills and work ethics, customer service and most recently, entrepreneurship. As part of her ongoing efforts to enhance economic opportunities for her people, Irene sits on various committees and boards, namely; Board Council of The Cree Nation Government, The Justice Advisory Committee, The Police Commission, and the Governance Committee of the Board of Compensation. She is also the representative of the Cree Women at the First Nations of Quebec and Labrador Economic Development Commission.
James Bobbish
Cree Elder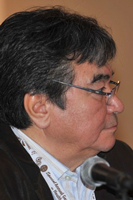 James Bobbish is a former chief of Chisasibi and former chair of the Cree Board of Health and Social Services of James Bay. He was also the Cree representative on the Working Group on Customary Adoption in Aboriginal Communities which led to the adoption of the new provincial legislation on customary adoption and guardianship (Bill 113).
Jane Dickson
Carleton University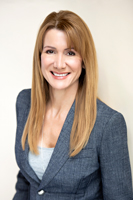 Jane Dickson is a Professor of Law and Legal Studies at Carleton University where she teaches and researches in the area of Indigenous people, criminal justice and the impacts of the colonial process and historical trauma on Indigenous communities.
Jane has a long history of research and grassroots capacity building with Indigenous communities. She is currently the principal investigator of a 4-year, SSHRC-funded national research project documenting the impact of Gladue's social context evidence on Indigenous over-incarceration.
Jane has advised Cree Nation Government on justice issues and worked with the Kahnawake Mohawk Nation on such diverse issues as traditional justice, citizenship and membership, and cross-border rights.
In addition to this work, Jane sat as an Indian Claims Commissioner with the Indian Specific Claims Commission from 2002-2009, and is a fully trained mediator. She has presented before a number of Parliamentary and Senate Committees on Indigenous Peoples and issues, and has been an invited participant in the Expert Working Groups on Tribal Justice and Indigent Defense at the National Institute of Justice of the United States Department of Justice. Jane has served as an expert witness before the Canadian Human Rights Tribunal and the Federal Court of Canada, and is the recipient of numerous academic accolades and awards, including a Governor Generals' Gold Medal, a Leverhulme Visiting Professorship, and others.
Jane's most recent publication documents her experiences as an ISCC Commissioner, and is entitled "By Law or In Justice: The Indian Specific Claims Commission and the Struggle for Indigenous Justice" (UBC Press, 2018). She is currently authoring a book on Gladue under contract with the University of Toronto Press.
Jennifer Preston
Expert UNDRIP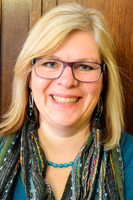 Jennifer Preston is the Indigenous Rights coordinator for Canadian Friends Service Committee (CFSC), the justice arm of Quakers.
She received her Masters degree from the University of Guelph and was a lecturer in Canadian Studies at the University of Waterloo.
Jennifer participated in the UN Working Groups that developed the United Nations Declaration on the Rights of Indigenous Peoples was involved in the intensive lobbying efforts to ensure the adoption of the Declaration in both Geneva and New York. Her work now focuses on implementation. She works closely with Indigenous Peoples' representatives and state representatives as well as human rights organizations in various regions of the world including at the UN Permanent Forum on Indigenous Issues and the UN Expert Mechanism on the Rights of Indigenous Peoples.
She is a co-editor of and contributor to Realizing the UN Declaration on the Rights of Indigenous Peoples: Triumph, Hope and Action.
For the past nine years she has written the annual review of Canada for The Indigenous World, published by the International Work Group on Indigenous Affairs. Jennifer represented CFSC at the Supreme Court of Canada in the landmark Tsilhqot'in Nation case.
Jennifer represents CFSC in the Coalition for the Human Rights of Indigenous Peoples.
Josiane Gendron
Director of Correctional Services for the Abitibi-Témiscaminue and Nord-du-Québec Region, Ministère de la Sécurité publique

Josiane Gendron is Director of Correctional Services for the Abitibi-Témiscamingue and Nord-du-Québec Region with the Ministère de la Sécurité publique. Since November 2018, she is the Chairperson of the Cree-Québec Judiciary Committee which provides strategic counsel and recommendations to the Cree Nation Government and the Department of Justice and Correctional Services on annual budget allocations, justice system personnel, facilities, research, programs, etc.
Marcelle Thibaudeau
Executive Director of the Native Para-Judicial Services of Quebec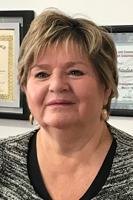 Ms. Marcelle Thibaudeau has been Executive Director of the Native Para-Judicial Services of Quebec (NPJSQ) since May 2014 and has been working for the mission of this organization since 1988. In the past, she successfully held the positions of executive assistant and courtworker coordinator. Versatile, strategic and appreciated by all, Ms. Thibaudeau helped the NPJSQ renew and update their mandate, expand the promotion of services for Aboriginal people and enhance their collective presence through relevant and innovative partnerships. Ms. Thibaudeau is a proud Micmac from the Listuguj community.
Created in 1981, the Native Para-Judicial Services of Quebec (NPJSQ) is a non-political, not-for-profit organization founded by the will of ten Aboriginal Nations and provincial associations. For over 35 years, the NPJSQ have worked hard to assist and alleviate all of the challenges faced by Aboriginal people involved in the criminal justice system through the implementation of various programs and mandates including the Native Courtworkers Program, the drafting of Gladue reports and the Aboriginal community stakeholders program. In addition, the NPJSQ coordinate the 1-888 phone line: Reporting police abuse and the new initiative to provide support services to Aboriginal people in provincial detention centres. Based in the Huron-Wendat community in Wendake, the NPJSQ offer professional and culturally-adapted services to the needs of Aboriginal people outside and in their communities at over 17 points of service throughout the province, including Inuit territory. The NPJSQ also participate in the development of alternatives to the justice system to better meet the needs of the Aboriginal communities of the province of Quebec.
Marie-Josée Parent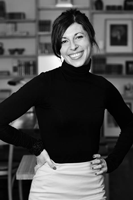 Marie-Josée is Mi'kmaq and Acadian. She holds a BA in philosophy and a MA in art history. She is City Councilor in Montreal and is an associate member of the executive committee of the City for the reconciliation and cultures files.
From 2014 to 2017 she was the General Director of DestiNATIONS an indigenous cultural organization co-promoter of an Indigenous Cultural Embassy project based in Montréal.
In 2012, she was a fellow of Action Canada a pan Canadian leadership and public policy program.
From 2010 to 2013 she was the director of LesTerritoires, an artist run center proposing an innovative and experimental exhibition format.
She served for three years on the Visual Arts Committee of the Arts Council of Montreal and on the board of the Aboriginal Community Development Centre of Montreal.
She also was co-chair of the Montreal Aboriginal Urban Strategy NETWORK.
She is a member of the Canadian Commission for Unesco's culture and communication subcommission.
Marie-Josée is also a lecturer and curator. Her work in the public space questions the notion of state and social propaganda, the role and cultural definitions of art and culture and the ways in which cultural practices can discuss social, community and political issues.
Matthew Mukash
Cree Elder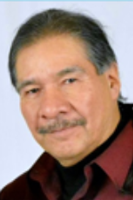 Matthew Mukash was born and raised in Eeyou Istchee, the traditional Cree territory in northern Quebec and is known for his extensive work to advance Cree rights, promoting and enhancing Cree self-government and self-determination in the social, cultural and economic and political aspects of Cree society.
Raised on the land in a traditional way of life, at the age of 15 he was stricken with tuberculosis and sent to the hospital in Moose Factory, Ontario for treatment. Upon his return to his community after 18 months of treatment, he was encouraged by his father to pursue formal education. Mr. Mukash went on to receive a certificate in Aboriginal Policing, a diploma in Building Technology and a degree in Political Science from Concordia University.
From 1976 to 2009, among other public functions, Mr. Mukash served as police officer, economic development officer, band councilor, Deputy Chief, Chief (Whapmagoostui First Nation), Deputy Grand Chief (1999-02) and Grand Chief of the Cree Nation of Eeyou Istchee (northern Quebec) (2005-09).
In 2009, Mr. Mukash retired from public service to focus his energies in promoting physical, emotional, mental and spiritual health of his people, community and nation. He currently resides in his home community, Whapmagoostui, where he works closely with local elders and traditional healers to promote Eeyou (Cree) Traditional Medicine (as defined and used by his Ancestors), healing methods and practices.
Matthew M. Young
CCSA Expert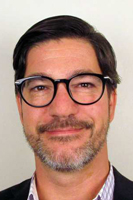 Matthew M. Young, Ph.D., is a Senior Research and Policy Analyst at the Canadian Centre on Substance Use and Addiction (CCSA) and an Adjunct Research Professor of Psychology at Carleton University in Ottawa.
Matthew has been working in the field of substance use and addiction for over 20 years and currently leads CCSA's drug use epidemiology research activities, which includes co-chairing the scientific committee tasked with estimating the economic burden of substance use in Canada and leading Canada's early warning sentinel surveillance system that monitors drug-related harm.
He also co-chairs the scientific committee tasked with developing Canada's first Low Risk Gambling Guidelines.
Nicole Charron
Canadian Institute for Conflict Resolution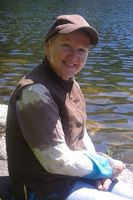 Nicole Charron has been a consultant on Organizational Development for more than 25 years. She practices various informal conflict resolution/transformation processes, including mediation, conflict coaching and hard-to-serve group interventions, all while offering workshops in and outside of Canada in conflict management skills to contribute to peace building.
Nicole was the first recipient of the Women Building Peace Award, presented by the Canadian Department of Peace Initiative in cooperation with the Civilian Peace Service. An accredited mediator of the ADR Institute, she is also part of the United Nations Program of Political Affairs' mediator directory. She has been an Organizational Development Consultant for more than a quarter-century, and also practices Alternative Dispute Resolution (ADR).
Nicole has been a trainer with the Cree Nation, and is an Honoured Fellow of the Canadian Institute for Conflict Resolution.
Mohamad Nour Tamer and Salem Attasi
CGI Experts
Founded in Canada in 1976, CGI has evolved into the country's largest IT services provider, serving as a long-term, committed partner to clients in Canada and around the world. With more than 10,000 professionals across Canada, CGI works where their clients do business, providing local responsiveness and accountability that ensure the highest level of service and support. This local presence is backed by the global capabilities of 74,000 professionals, providing the scale and global delivery expertise to support the delivery needs and requirements of our clients.
CGI is committed not only to delivering superior client service but also to continuously developing the communities in which they live and work. Mohamad Nour Tamer and Salem Attasi, two of CGI's dedicated employees will present on the contribution of technology in the delivery of justice in remote communities.
Paul Joffe
Attorney & expert UNDRIP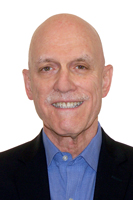 Paul Joffe is a member of the Québec and Ontario bars. He specializes in human rights concerning Indigenous peoples at the international and domestic level.
Since the early 1980s, he has been actively involved in standard-setting processes including those relating to the United Nations Declaration on the Rights of Indigenous Peoples; the American Declaration on the Rights of Indigenous Peoples at the Organization of American States; and the Indigenous and Tribal Peoples Convention, 1989 in Geneva. For the past three decades, Paul has represented the Grand Council of the Crees (Eeyou Istchee) and, more recently, the Cree Nation Government. In 1997, he was part of its legal team at the Supreme Court of Canada in Reference re Secession of Québec. In the 2014 Tsilhqot'in Nation case, he was part of the legal team representing Amnesty International and Canadian Friends Service Committee (Quakers) at the Supreme Court of Canada, focusing on Indigenous peoples' rights in international law.
Paul is a co-editor and contributor to the book Realizing the UN Declaration on the Rights of Indigenous Peoples: Triumph, Hope, and Action (2010). Most recently, he is a contributor to the book Indivisible: Indigenous Human Rights (2014).
Mary-Ellen Turpel-Lafond
Director of UBC Residential School History and Dialogue Center.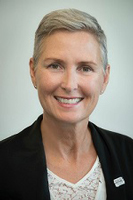 Professor Turpel-Lafond or Aki-kwe is a member of the Indigenous bar as well as the Law Societies of British Columbia, Nova Scotia and Saskatchewan. She was a Saskatchewan Provincial Court judge for 20 years (1998-2018) and served as B.C.'s first Representative for Children and Youth from 2006-2016, an independent Officer of the Legislative Assembly.

During her time on the bench, Professor Turpel-Lafond was actively involved in projects relating to improving supports for Indigenous peoples, especially in addressing the unique circumstances and needs of children and youth involved in the justice system.

Her work as Representative for Children and Youth included a detailed and systemic examination of the child-serving system and she advocated for the human rights of children, resulting in many needed improvements.

In this role, she was responsible for case advocacy for more than 17,000 children, youth and families in all parts of the province of British Columbia, and across Canada, with the majority of matters involving Indigenous children and families.

Professor Turpel-Lafond holds a Doctorate in Law from Harvard Law School (SJD), a Masters in International Law from Cambridge University (Gonville and Caius College), a JD from Osgoode Hall at York University and a Bachelor of Arts degree from Carleton University. She also holds a Certificate in International and Comparative Law of Human Rights from the University of Strasbourg.

Early in her career, she was a tenured law professor at Dalhousie Law School. She instructed in a number of law schools across Canada and the United States. She has appeared at all levels of court in Canada and served as a mediator and negotiator on land claims, Indigenous and human rights matters, and worked in public law litigation. She is the author of more than 50 published works and reports.

Professor Turpel-Lafond was awarded the distinction of Indigenous Peoples' Counsel from the Indigenous Bar Association in 2006. She has been awarded honorary degrees from nine Canadian universities and schools of Law.
Shelley Cardinal
National Senior Manager of Indigenous Community Engagement and Research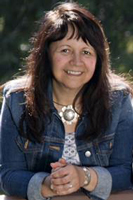 Shelley Cardinal, National Senior Manager of Indigenous Community Engagement and Research with the Canadian Red Cross is a driving force for Creating Safe Environments in Indigenous communities. Cardinal focuses on prevention education, child centered safety frameworks, Indigenous research, and creating pathways to wellness for Indigenous peoples in various contexts. With an understanding of the many issues facing Indigenous peoples today, creating safe environments is critical to our children and youth's wellbeing. Through research and practice, Cardinal works with communities, bringing prevention and protection strategies that can be used to decrease the impact harm and violence have in everyday life.
A member of the Bigstone Cree Nation in northern Alberta and now based in Victoria, Cardinal has worked closely with Indigenous peoples and communities for 30 years, providing leadership necessary for creating change. Cardinal has an education background in Psychology and Social Work with post graduate education in Leadership.
Talitha Tolles
Associate Director, Indigenous Programs & Global Program Innovation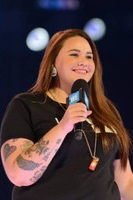 WE is a movement that believes when we come together we can create an even better world. WE makes it easy for you to get involved—whether at home, school or work—by offering resources to help you create positive social change in your community and around the world.
WE speaker, Talitha Tolles, a Metis woman, advocates for Indigenous rights and educating youth on how they strengthen ties between Indigenous and non-Indigenous Canadians. She explores the themes of justice, reconciliation, positionality, and taking action.
Vern Neufeld Redekop
Professor Emeritus, Saint Paul University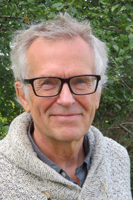 Vern Neufeld Redekop is a Professor Emeritus in Conflict Studies at Saint Paul University, Ottawa, where he has worked since 2001.
Before that he was President at the Canadian Institute for Conflict Resolution. His involvement in training and program development has taken him to Indigenous communities in Canada as well as to Bosnia and Herzegovina, Sudan, Taiwan and other countries.
Since 2010 he has been working on the development of a Graduate Diploma in Integrative Peacebuilding. His theoretical and practical insights found expression in his book, From Violence to Blessing: How an Understanding of Deep-Rooted Conflict Can Open Paths to Reconciliation, which included two chapters devoted to mimetic theory and scapegoating respectively and was organized around the concepts of mimetic structures of violence and mimetic structures of blessing. Subsequent research has focused on protest crowds and police, resulting in (with Shirley Paré) Beyond Control: A Mutual Respect Approach to Protest Crowd – Police Relations. Oxford University Press has published Introduction to Conflict Studies: Empirical, Theoretical, and Ethical Dimensions, which he co-authored with Jean-Francois Rioux. He edited (with Thomas Ryba) René Girard and Creative Mimesis and René Girard and Creative Reconciliation.
Currently he is editing (with Gloria Neufeld Redekop) two volumes on Spirituality, Emergent Creativity, and Reconciliation and is preparing a workbook on Community Dialogue processes on Social Reconciliation and Economic Development, a project supported by the James Bay Cree of Quebec.