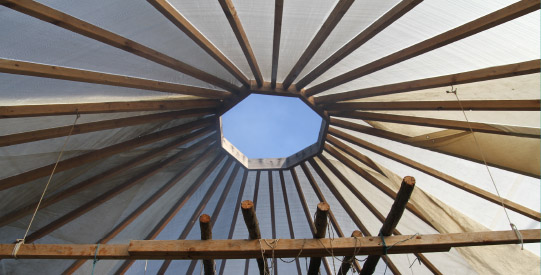 Crime Prevention Camps

Crime Prevention Fund
Some eight years ago, Ronnie Ottereyes and his wife, who both have degrees in counselling, began helping youth address issues of drug and alcohol abuse, vandalism and low self-esteem. After a local general assembly where such youth issues were on the agenda, Ronnie asked himself how he could contribute and help make things better. He discovered that he could be a role model. He had the right background, he did not suffer from substance abuse, and he and his family enjoyed going in the bush to hunt, fish and camp.
Ronnie and wife started taking kids out with them for weekend trips to learn how to do traditional activities, like fishing, hunting, and camping. Now, also accompanied by their son, the youth are encouraged to learn traditional practices, such as fishing and hunting, while respecting the land and only taking what is needed. Ronnie and his wife believe there should be activities like this for youth to engage in during the summers, as those who are active in these types of camps and programs have the opportunity to change the paths they would otherwise continue on.
Through these activities and the change of pace away from phones, electricity and the internet, participants are assigned chores, such as getting water and wood to build a fire. From this, they also learn important life skills: how to treat themselves and others with respect, how to become a team player, how to have fun, to relax and connect with peers in a way to build healthy relationships. Kids love to be out on the land and be given responsibilities. They also get time, a rarity in this day and age, to sit and talk to each other when out in the bush, far from their busy lives.
Last year, the Crime Prevention Fund made the camps viable. Ronnie is very thankful for the funding. He and his family can help so many more people. They bring two boats full of kids at the time. Without the funding, Ronnie would have to pay most of it out of his pocket, like he used to do when he first started.
Being in the bush is a great occasion for him and his wife to actively mentor the youth, to bring them to a place of psychological and spiritual healing. What Ronnie wants participants to understand is that every person is valuable and important. He talks about this one girl who was sent on the trip by her dad. When she arrived, she did not have the best attitude. She did not like anything: mosquitoes, fish, the bush… At one point, maybe she realised that Ronnie believed she could do it because she started investing herself and she had so much fun. Like most of the other kids, she did not want to leave. His reward is to see the changes in their behaviour.
The approach is simple. Not only do they give the youth responsibilities and self confidence in their newly acquired abilities, Ronnie and his wife use humour, they are available, they talk and listen to the kids in the evening and out on the boat, they play games, are authentic and offer the youth a sincere heart. And by believing in them, they allow the kids to believe in others.
Through the camps, Ronnie wants to instil in the youth something that will grow with them for the years to come. He hopes that the youth will remember, once they are adults, that asking for help is courageous and strong. He also prepares them for the fact that in life, everyone falls. What truly matters is to get up, keep going, and keep trying.
"There will come a day when you will dig a hole or fall into a hole. But seek help and ask for help because that is the greatest strength you can have. Ask someone you can trust. My wife and I are always there for you."
This is called dedication to, and engagement with the youth!