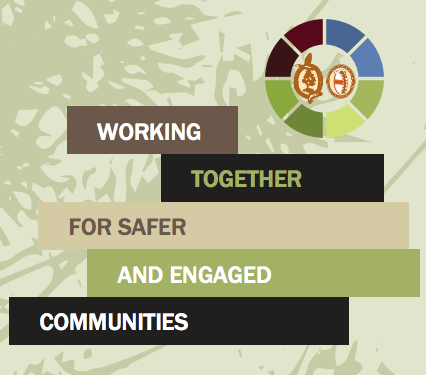 The second annual report on the Cree Nation Government's Department of Justice and Correctional Services' four Justice Funds is now available. In this report you will find a detailed description of the four Funds, as well as information about what took place over the 2016-2017 funding year.
Our 2016-2017 Justice Funds program is a true celebration as we proudly report more applications were accepted than the 2015-2016 launch year, we provided more funding overall, and the scope of proposed projects was much broader with larger impact. Projects demonstrated a distinct connection between innovation and Cree tradition including land-based programs supporting the traditional Cree way of life to empower, teach survival skills, heal, and learn together. This reflects the inspiration felt throughout our communities and the desire to continue efforts to build an ever-stronger Cree Nation.
Full version of the report (PDF) or continue to the Cree Justice Funds website.