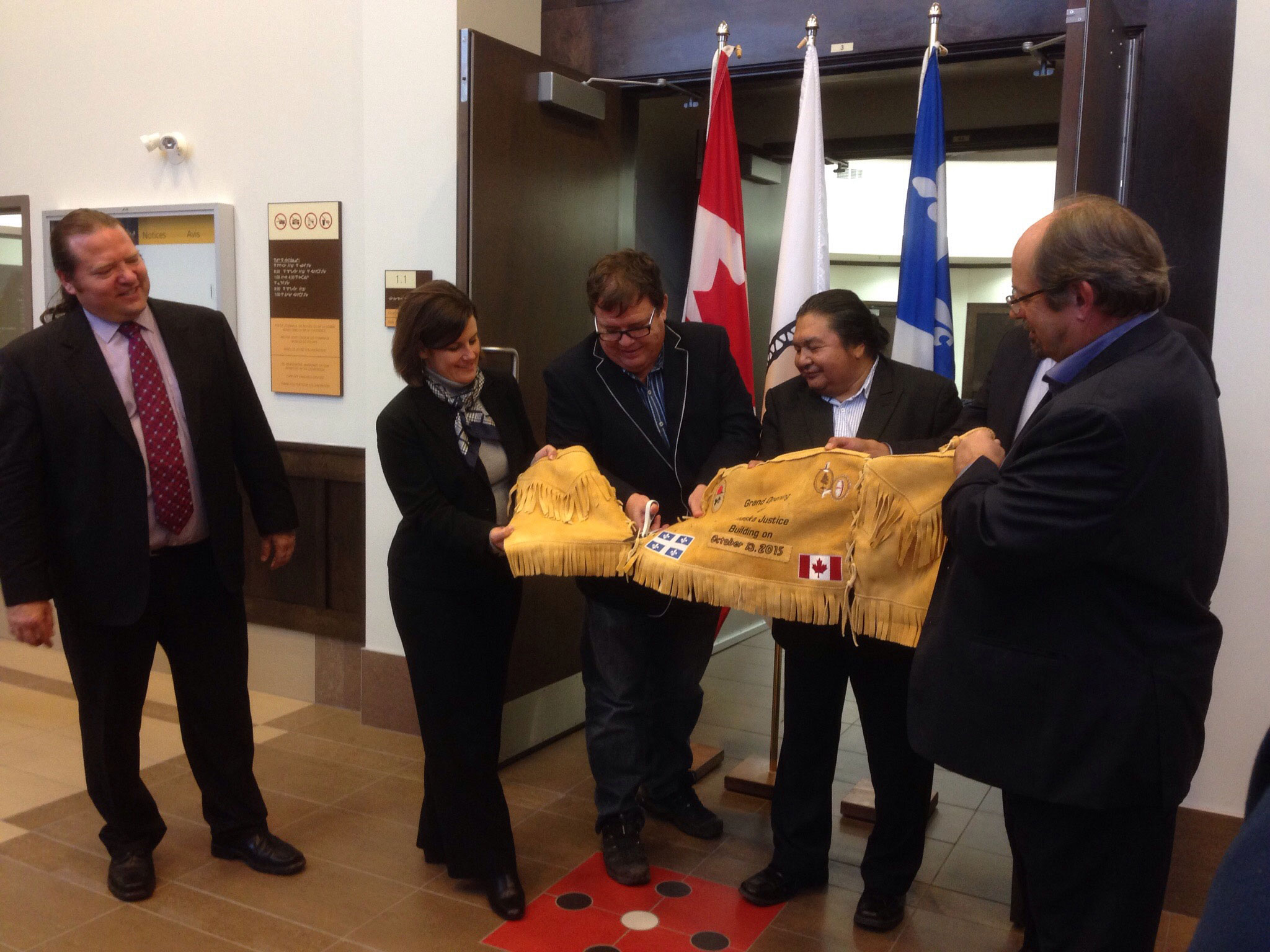 On October 13, 2015, the CNG Justice Facility located in the Cree Nation of Nemaska was officially opened by the Deputy Grand Chief Rodney Mark, Chief Thomas Jolly, Minister of Justice Stephanie Vallee, Minister of Aboriginal Affairs Geoffrey Kelly, Deputy Ministry of Aboriginal Affairs Jean Boucher, Deputy Chief Justice Danielle Cote and Director of Justice Donald Nicholls.
There were a number of other distinguished guests and community members present to witness the event. It marked the 8th such facility to be opened in the Cree Nation, and represented further provision of key services and programs for the Cree communities.
The inauguration of the facility was significant as it was done close to the 40th Anniversary of the signing of the James Bay and Northern Quebec Agreement on November 11, 1975.