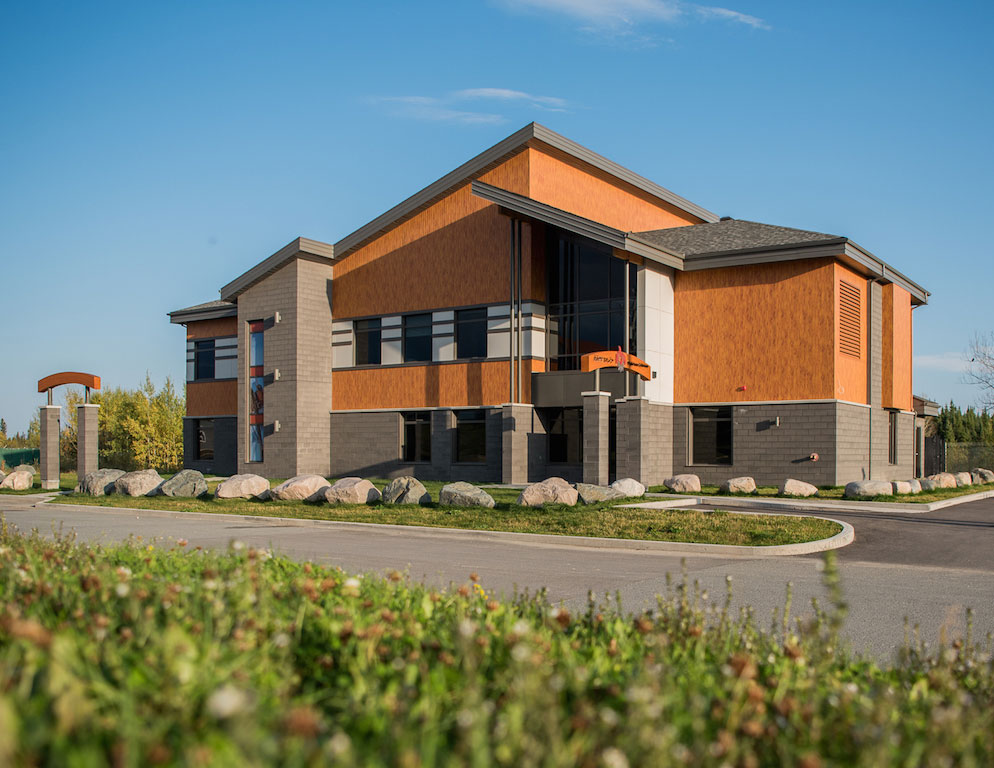 After more than 3 years in the making, the grand opening of the first Cree women's shelter in Eeyou Istchee was held on September 25 in Waswanipi. This facility gives inland Cree women and children a culturally safe place to go if they are experiencing abuse.
The 18-bed Pipiichaau Uchishtuun (Robin's Nest) Women's Shelter is the result of a collaboration between the Department of Justice and Correctional Services of the Cree Nation Government, the Cree Board of Health and Social Services of Eeyou Istchee, the Cree Women of Eeyou Istchee Association, as well as the government of Quebec.
To symbolize the collaboration in offering culturally adapted services in Cree, the logos of the three Cree organizations behind Robin's Nest were joined together with moosehide in a "lacing ceremony."
Our own director, Donald Nicholls, who was present at the opening reminded those present; "This is part of a much broader plan. It's really about us having the ability to take care of our own people when they are in need.''
The second shelter in Waskaganish will open in early 2018 to serve the coastal Cree communities of Whapmagoostui, Chisasibi, Wemindji, Waskaganish, and Eastmain.